Your Dependable Drain Cleaning Professionals in Montclair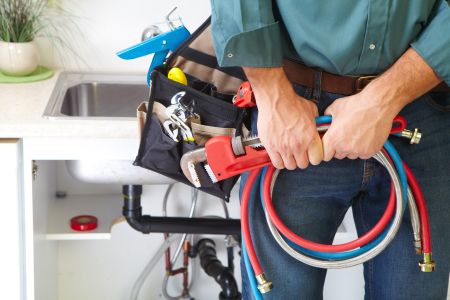 Properly functioning drains lines are vital when it comes to maintaining comfort and sanitation in your home. So, when you begin to experience drainage issues, you need to get on the line with the Montclair area professionals at Jersey Drains for our drain cleaning work. We promise to provide quick service and the results you want for all the drain cleaning work you may need-including the following:
Drain cleaning
Trenchless sewer line repairs
Sewer line inspections
And more!
Call Us When You Need a Professional Drain Cleaning
When your drain lines become clogged, you could find yourself dealing with a host of other issues. For instance, you may be unable to use some of your plumbing installations. You may even be unable to use any of them. Worse still, in extreme cases, sewage could begin to back up onto your property. This problem can leave you and your loved ones exposed to dangerous bacteria and other dangers.
Since clogged drain lines can present so many problems, you'll want to have your clogged drain lines fixed in a timely and effective manner. Fortunately, you can enjoy that kind of fix by looking to our Montclair team. We offer quality drain line cleaning work that will fix even the most stubborn clogs in little time at all, helping to prevent you from suffering through the issues detailed above.
Reasons to Get a Trenchless Sewer Line Replacement from Our Montclair Team
Unfortunately, not all drain line issues are as simple as a clog, which requires a quick and easy cleaning to address. Some issues involve line breakages, which can be addressed with only a repair-which is often involved and messy.
The good news is you can get your broken sewer line repaired in no time with minimal hassle if you opt to get a trenchless line replacement. This work, handled by our Montclair team, offers these great advantages for you to enjoy:
This method provides a faster repair than other methods can
Your landscaping won't suffer any damage during this process
This is an environmentally safe option since it doesn't use harmful chemicals
The work is quick and will save you money on sewer repair work
Save Money with Routine Sewer Line Inspections
You don't need to sit back and wait for sewer line issues to blindside you with the problems and costs they can subject you to. Instead, you can be proactive about jumping on their upkeep needs, and to do that, you need to look to our Montclair area professionals for our sewer line inspection work. Aim to have that work handled at least once a year to ensure you always remain aware of the condition of your sewer lines.