Your Dependable Drain Cleaning Professionals in Rutherford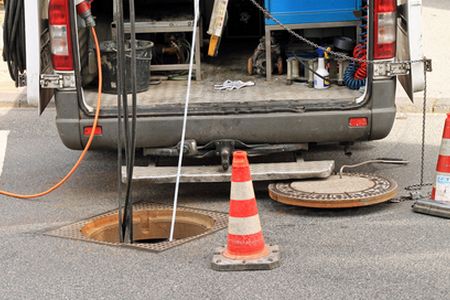 Drain cleaning problems can render you unable to use your Rutherford home's plumbing installations, so you'll want to have those problems resolved ASAP. For a fast and reliable resolution, look to the professionals at Jersey Drains today. Our drain cleaning team has the experience and the expertise needed to address any sewer problems you may be dealing with. Call us today if you're in need of any of the services we offer:
Drain cleaning
Trenchless sewer line repairs
Sewer line inspections
And more!
Leave Your Drain Cleaning Needs in Our Dependable Hands
When your drain lines stop working properly, your entire plumbing setup will fail to work correctly. In fact, many of your plumbing fixtures may fail to work at all if your drain lines are backing up too badly. So, you'll want to get your problematic drain lines addressed ASAP. Otherwise, you'll find yourself without the use of your vital plumbing installations.
So, when you find yourself saddled with drainage backups, you need to get on the line with our Rutherford team at once for a drain cleaning. We promise to provide fast work and thorough results to get your drain lines thoroughly cleaned out so that you can get back to using your plumbing fixtures in no time.
Great Advantages of a Trenchless Sewer Line Repair
Over time, you may find yourself saddled with a sewer line breakage, which means you may soon be saddled with another problem: an involved line replacement. The good news is you don't have to subject your yard to this oftentimes rough work. Instead, you can look to our Rutherford team for a trenchless sewer line replacement. This work will get your sewer lines fixed while allowing you to enjoy these many benefits:
This method provides a faster repair than other methods can
Your landscaping won't suffer any damage during this process
This is an environmentally safe option since it doesn't use harmful chemicals
The work is quick and will save you money on sewer repair work
Thorough Sewer Line Inspections for Your Rutherford Home
While it's nice to know we can get your sewer line issues addressed in little time, it's not nice to know you might wake up and find yourself in need of that work. The good news is you can avoid being blindsided by the need for this work by staying on top of your sewer line's condition.
To do that, call on our Rutherford area professionals to provide routine sewer line inspection work. This work will help you stay up to date with your sewer lines, ensuring that you'll be able to keep them in shape at a low cost.