Caldwell's Top-Rated Drain Cleaning Professionals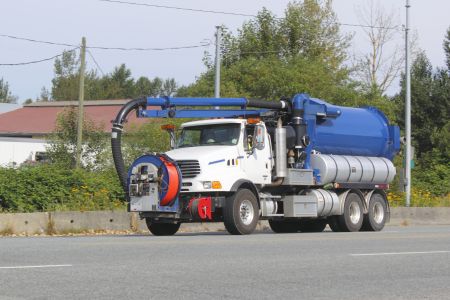 Your home should be a comfortable area for you and your loved ones and maintaining such a home requires maintaining properly working plumbing. To keep your Caldwell home's plumbing working its best, you may need to get a drain cleaning to keep its drain lines working their best. If you need professional drain cleaning, you need to look to the dependable pros at Jersey Drains to enjoy the great services we offer:
Drain cleaning
Trenchless sewer line repairs
Sewer line inspections
And more!
Quality Drain Cleaning Work in Caldwell, NJ
When your drain lines don't work properly, your plumbing fixtures won't work properly, either. In extreme cases, they may not even work at all, as they may be rendered unable to drain. They may even begin to back up into your home. This problem can be more than frustrating; it can also be dangerous, as such a backup can expose you and your loved ones to dangerous bacteria.
If you're dealing with such drain line issues, you need to look to the Caldwell area professionals at Jersey Drains. With a professional drain cleaning, we'll thoroughly remove anything preventing your drain lines from flowing as they're supposed to, allowing your plumbing fixtures to work properly once more-while also keeping you and your loved ones safe.
Trenchless Sewer Line Repair Work: A No-Hassle Option
A sewer line breakage can be far more troublesome than a clog, as the replacement work needed to rectify the issue can be both costly and messy. Fortunately, you don't need to endure that headache. Instead, you can look to our Caldwell area team to provide a trenchless sewer line replacement. This work will get your sewer lines back in shape in no time while also offering a number of compelling benefits:
This method provides a faster repair than other methods can
Your landscaping won't suffer any damage during this process
This is an environmentally safe option since it doesn't use harmful chemicals
The work is quick and will save you money on sewer repair work
Save Money with Sewer Line Inspections from Our Caldwell Team
When you wake up only to find that you've got a drain-line breakage or clog on your hands, your whole day will be shot. This is doubly true when you consider the cost and headache of having those issues resolved.
You don't need to be a sitting duck waiting for such issues to afflict your Caldwell area home. Instead, you can have us provide sewer line inspections once a year. Routine inspections will prevent you from being blindsided by the issues mentioned above.