Keep Your Drains Flowing Free With Commercial Drain Cleaning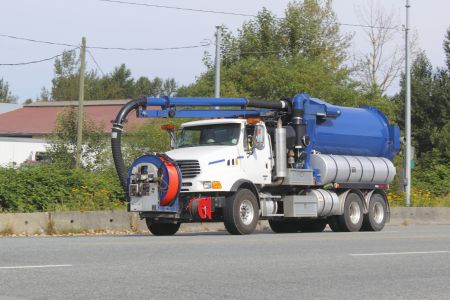 Maintaining working plumbing is essential for ensuring your business is both functional and hygienic. So, at the first sign of a drain line blockage in your New Jersey business, you need to call for a professional commercial drain cleaning. Of course, you won't need to wait until you're already in the midst of a major blockage to call for this service. Instead, you can be proactive by looking for some common tale-tell signs:
Foul odors
Sewage backups
Moisture on lawn
Inconsistent toilet water levels
Slow drain speeds
When your business becomes affected by a drain line blockage, don't look to just any company to get the work done. Instead, look to the dependable pros at Jersey Drains. Our New Jersey drain cleaning pros have the know-how and the expertise to provide quick work and dependable results for all your commercial drain cleaning needs. Give us a call today if you're dealing with commercial drain line blockages.
What Might Be Causing Your Drain Lines to Back Up?
Breakages are a common reason for your drain lines to back up, but they're not the only reason. For instance, you may be dealing with another, more likely cause: a clog. Just what causes a drain line to become clogged?
Just a few factors can include grease and hair in your lines or a breakage that's filled your lines with dirt and other debris. No matter what's causing your lines to back up, you can count on us to resolve the issue with a commercial drain repair.
Reason to Get Your Commercial Drain Cleaning Handled ASAP
Your workplace should be both functional and clean. Otherwise, your employees may fail to provide their best quality of work. Worse still, a workplace that doesn't boast those qualities might wind up alienating customers. So, when your drain lines suffer breakages, you need to call us to handle your commercial drain repair ASAP. Doing so, you'll ensure your business remains a success for a number of reasons:
Better productivity in the workplace
Greater sanitation as well
Prevention of further issues that could develop from lack of plumbing
Let Us Help You Avoid Clogs in the Future
No matter the size or stubbornness of your commercial property's sewer line clog, you can depend on our New Jersey team to get things handled. Give us a call today if you're in the market for our drain cleaning work. You can also look to us to handle a variety of other services such as drain line replacements and even general plumbing work. Call us today if you need any of this work for your commercial property.