Jersey Drains: The Hasbrouck Heights Drain Cleaning Experts You Can Depend On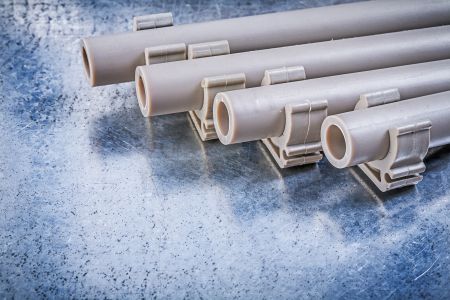 If you notice the plumbing fixtures in your Hasbrouck Heights home are beginning to drain slowly or back up, you need to get on the line with a drain cleaning professional ASAP. Of course, for unbeatable service, you need to make sure that professional is none other than Jersey Drains. Our top-rated drain cleaning professionals can address any drainage issues you may be dealing with, as we offer all the services that you may need:
Drain cleaning
Trenchless sewer line repairs
Sewer line inspections
And more!
Drain Cleaning Services for Your Hasbrouck Heights Home
When your drain lines become clogged, you'll have limited-perhaps even no-use of your plumbing fixtures. To get the full use of your plumbing installations back, you need to look to our Hasbrouck Heights team for our drain cleaning work. We'll provide quick action to get your drain lines flowing as they should once more.
Enjoy the Many Advantages of a Trenchless Sewer Line Replacement
Your drain lines can suffer from more than just backups; they can also suffer from breakages. Of course, the only resolution to such a problem will be a sewer line replacement-which you may consider with some manner of trepidation since that work can be a bit messy. Alternatively, you can look to our Hasbrouck Heights team for a trenchless sewer line replacement, which offers these compelling advantages:
This method provides a faster repair than other methods can
Your landscaping won't suffer any damage during this process
This is an environmentally safe option since it doesn't use harmful chemicals
The work is quick and will save you money on sewer repair work
Thorough Sewer Line Inspections from Our Hasbrouck Heights Team
Few things are as frustrating as waking up to a backed-up drain line. This issue means you'll have limited use of your plumbing fixtures until it's been resolved. In extreme cases, you may even have NO use of your plumbing in that time. In the worst possible case, you may find yourself dealing with sewage backups in your home-a problem that can expose you and your loved ones to harmful bacteria.
You don't need to live your life dreading the unpleasant surprise that is a drain line backup. Instead, you can look to our Hasbrouck Heights team to provide once-a-year sewer line inspections. With routine inspections, we'll help to keep you on top of your drain lines' condition. By remaining aware of this condition, you can stave off such surprises and even save money on repair work by keeping potential issues from worsening.