Keep Your New Jersey Sewer Line Moving With Sewer Line Repair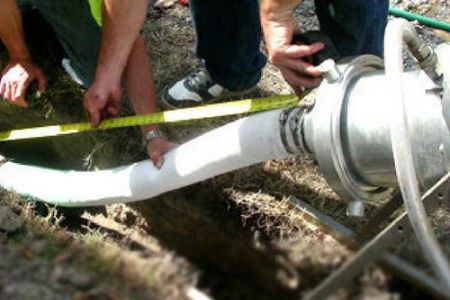 A clogged sewer line can be a frustrating problem-but it's nothing compared to the problem of a broken sewer line, which you're unlikely to resolve on your own. No, when your New Jersey home becomes affected by a line breakage, you'll need to look to a professional to provide a sewer line repair. After all, a breakage can be due to several factors, which can require the right equipment and know-how to address:
Tree roots growing into your sewer lines
Vehicles parking on top of your lines
General wear and weakening from age
Shifting soil as the weather fluctuates
When you find yourself dealing with a line breakage, you need to call on a skilled New Jersey drain cleaning team to handle the work. So, make sure you look to Jersey Drains when you find yourself saddled with this problem. We have the know-how, the resources, and the dedication to quality results needed to get your sewer lines repaired once more in no time. Give us a call today if you've found yourself saddled with a line breakage.
Keep Your Loved Ones Safe with a Sewer Line Repair
A sewer line breakage can cause sewage to seep up into your lawn or back up into your plumbing fixtures, exposing you and your loved ones to harmful bacteria. This exposure can lead to some serious health issues, so you'll want to stay on top of your sewer line repair needs to ensure you and your loved ones stay safe and healthy.
Know When Your Sewer Lines Need to Be Repaired
You don't need to wait until your home is being all but flooded by sewage backing up into it before you call for a sewer line repair. After all, there are numerous signs you can keep a lookout for to know that something's amiss somewhere down the sewer line, and those signs will help you get a jump on your repair work before it reaches a gross point. Just a few of the more common and apparent signs of a line breakage include the following:
Foul odors
Inconsistent water levels in the toilet
Insect infestation
Soggy lawn
Look to Our New Jersey Team for All Your Sewer Line Repair Needs
Sewer line issues are no issues when you come to our New Jersey team for all your sewer line repair needs. Better still, you can come to us to help prevent yourself from being surprised by the need for this service. To do that, just schedule routine sewer line inspections with us, and we'll always help keep you on top of your drain line's condition .