Your Dependable Drain Cleaning Professionals in Lyndhurst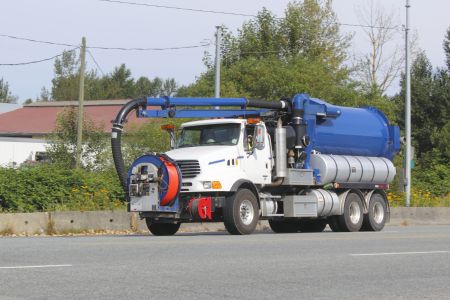 To keep your Lyndhurst home running properly, you need to keep its plumbing installations running properly, and doing that may require getting drain cleaning work handled at some point. When that point comes, you need to call on the pros at Jersey Drains to handle the job for out. Our team of drain cleaning experts will get even the most stubborn problem resolved in short order with the line of services that we're proud to offer:
Drain cleaning
Trenchless sewer line repairs
Sewer line inspections
And more!
Look to Our Lyndhurst Team for All Your Drain Cleaning Needs
Sewer line blockages are all but inevitable. That's just what happens to something that will endure daily use-much of it improper, we're sure. Unfortunately, a drain line backup is a problem that leads to other problems. One such problem is limited to no use of your important plumbing installations. Another, larger problem is that sewage may begin to back up onto your property and into your home, leaving you exposed to harmful bacteria.
So, when you begin to notice your plumbing installations are draining slowly or even not draining at all, you need to look to our Lyndhurst team ASAP for a drain cleaning. With a drain cleaning, we'll get your sewer line flowing like it's supposed to once more in no time at all, helping to undo the problems detailed above. Don't delay: Call us as soon as you can tell one or more of your drain lines have become clogged.
Trenchless Sewer Line Replacements to Save You Money
A sewer line breakage can require far more involved work than a clog can, and you may find yourself dreading the idea of that work. However, you don't need to dread it. After all, you can always get your Lyndhurst home's broken sewer lines fixed by looking to us for a trenchless sewer line replacement. While fixing your line issues, this work will also offer these great benefits for you to enjoy:
This method provides a faster repair than other methods can
Your landscaping won't suffer any damage during this process
This is an environmentally safe option since it doesn't use harmful chemicals
The work is quick and will save you money on sewer repair work
Sewer Line Inspections: A Great Money-Saving Investment
You don't need to be a sitting duck as you wait for sewer line issues to affect your home. Instead, you can call on our Lyndhurst professionals to provide a sewer line inspection to help keep you abreast of your lines' condition. Be sure to have this work handled on a routine basis in order to enjoy its benefits to the fullest.