Jersey Drains: The Clifton Drain Cleaning Experts You Can Depend On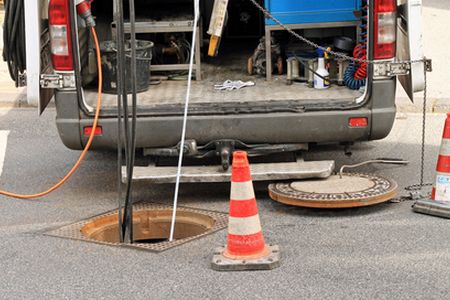 Drainage problems can lead to a host of other problems since they'll leave you with limited or even no use of your plumbing installations. So, when drainage issues begin to affect your Clifton home, you need to look to the area's experienced pros at Jersey Drains. No matter the size of the problem you're dealing with, you can count on our experienced drain cleaning professionals to offer the work needed to get it resolved in no time:
Drain cleaning
Trenchless sewer line repairs
Sewer line inspections
And more!
Fast and Thorough Drain Cleaning Work from Our Clifton Team
You'll put all manners of things down your drain lines-many of which you have no business putting down your drains. Of course, we're only human, and sometimes we err like that. That doesn't mean this action is without consequence, though. After all, we're advised to keep hair, grease, and other such things out of our drains since they can develop into a clog, which is what you can expect to deal with after years of this kind of carelessness.
This consequence may be a headache when it comes about, but having it undone doesn't need to be a headache. After all, you can always look to our Clifton area professionals to get your drain lines moving again with our drain cleaning work. This work will quickly and effectively remove even the most stubborn clogs loosened up so that you can regain the use of your essential plumbing fixtures.
Compelling Reasons to Get a Trenchless Sewer Line Repair
Not all sewer line issues are due to clogs. Some are due to a larger issue: a breakage. When your sewer lines suffer a breakage, you may dread the ensuing replacement work, which can be time-consuming and overly involved.
The good news is you don't need to dread this work. Instead, you can look to our Clifton area team for a trenchless sewer line replacement. This work will get your lines fixed in no time while offering these great advantages that you'll love:
This method provides a faster repair than other methods can
Your landscaping won't suffer any damage during this process
This is an environmentally safe option since it doesn't use harmful chemicals
The work is quick and will save you money on sewer repair work
Save Money with Routine Sewer Line Inspections
Of course, you don't need to wait to be blindsided by the need for a drain cleaning or line repair. Instead, you can opt to have our Clifton area team keep you abreast of your sewer line's condition by providing sewer line inspections on a once-yearly basis. Call us today to schedule this great money-and-hassle-saving service.