High Pressure Water Jetting In New Jersey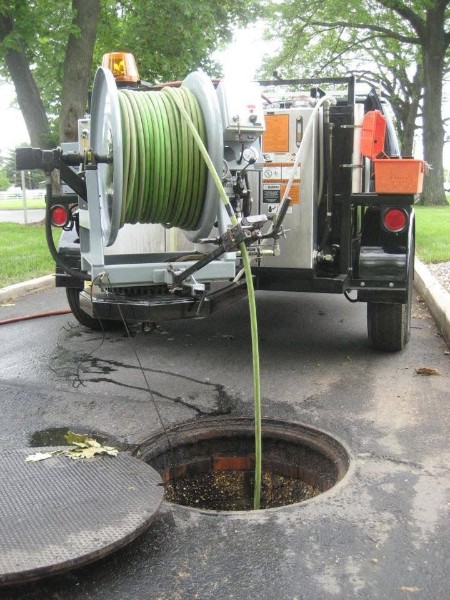 A stubborn clog will require the work of a professional drain cleaning, but some clogs are too stubborn for even that work to be of any use. When you find your New Jersey home afflicted with such a clog, you need to opt for high-pressure water jetting instead. This work will blast away even the most stubborn blockages in no time, even when those blockages are caused by over accumulations of the following:
Grease
Food particles
Hair
Dirty dishwater
If you need high-pressure water jetting, you need to call on the experienced professionals at Jersey Drains. We offer the best-rated drain cleaning in New Jersey, so you can rely on us to provide unbeatable work when you need to get high-pressure water jetting. Don't let major clogs leave you with minimal use of your plumbing installations. Instead, give us a call at the first sign of a major blockage.
Prevent Future Problems with a Water Jetting
You don't need to wait until your sewer lines are absolutely clogged before calling us to provide high-pressure water jetting. After all, this service is also a great preventative measure for clearing away buildups that could develop into serious clogs.
In fact, by having this work handled preventatively, you can save money down the line by ensuring you never get a major, costly clog or even breakage on your hands. So, be sure you call our New Jersey team for routine high-pressure water jetting work.
Great Advantages of a High-Pressure Water Jetting
So, you've found yourself saddled with a clog-and a BIG one at that. Worse still, you've gotten word that routine cleaning isn't going to cut it this time. So, what can you do? Get a high-pressure water jetting, of course. You don't need to let this news dishearten you. After all, this service offers some great advantages that will more than make up for the initial bad news. Just a few of the greater advantages you'll enjoy, include these qualities:
Low cost
Sanitary
Environmentally friendly
Effective
Let Us Handle All of Your Residential and Commercial Drain Cleaning Needs
You don't need to let a major clog prevent you from using all your plumbing installations-not when you can look to our New Jersey team for high-pressure water jetting. You can also look to us for your more routine clogs thanks to our drain cleaning work. Whether you're dealing with a serious or a relatively minor blockage, you can count on us to provide quick work and quality results.