Are You Looking for an Expert Drain Cleaning Service in Hackensack, NJ?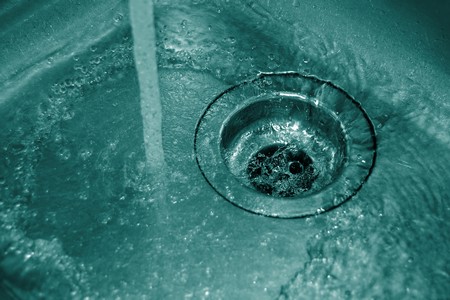 There is lots of positive feedback about drain cleaning. If you are in need of this service, all you have to do is call Jersey Drains. Our Hackensack plumbing service professionals can arrive at your home and successfully hydro pump your drains to prevent future clogs and your home becomes free of plumbing problems.There are lots of ways in which you can prevent drain clogs as we would like to educate you on them.
Function of Drains: - Your drains carry the waste to the sewer. They also control flooding and remove waste products from manufacturing. When it comes to Jersey Drains, your peace of mind is important to us. All of our drain cleaning equipment is top of the line, the top name in drain cleaning equipment. And plumbers are professional technicians who can troubleshoot your clogs.
Do Clog Types Matter?: - It does not matter what type of clog you have, we can help you through our professional cleaning service that will leave your drains free of any obstructions. We have over 20 years of experience that makes satisfaction a guarantee in your Hackensack home.
Kitchen Drains: - Even though you don't abuse your drains, they still can become drained very easily. We tend to think that our drains can handle anything but that is far from the truth as they are very fragile. Dumping grease, soap powder, and food waste can clog them up quickly. We'll eliminate the debris that's clogging up your drains.
Shower & Tub Drains: - Whenever we bathe we, again, think that our drains are able to handle all of the soap and hair that collects in them despite the fact that there is a mesh covering over the drain. Whenever you have standing water after you have showered that will not drain, it is time that you call in Jersey Drains to handle the cleaning.
Toilet Drains: - The toilet is the number one plumbing appliance that gets clogged. Too much toilet paper being flushed down it can cause major clogs along with foreign objects. If you ever had to fish out your son's favorite toy, then you know how easily they get backed up.
Benefits to Enjoy: - Keeping up with a Hackensack home's plumbing system is beneficial to one's health. Wastewater on your carpeting will only ruin it as if it's stepped on, it will spread all throughout the home creating deadly conditions.
Benefits of Expert Cleaning of The Drains in Hackensack:
No more clogged pipes
Healthier living environment
Stronger plumbing system
Drain cleaning in Hackensack will clean your pipes spotless as they not only remove the frustrating clogs but also efficiently clean them. Take advantage of our cleaning service today simply by calling Jersey Drains and leave the rest to us.