The Significance of Lead Water Line Replacement: Ensuring Health and Safety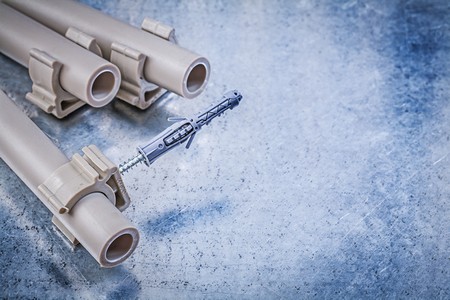 The presence of lead in water poses significant health risks, making lead water line replacement a critical undertaking. Lead pipes are commonly used in older homes and buildings, and their deterioration over time can contaminate the water supply with this toxic metal. In this article, we will explore the importance of lead water line replacement and its impact on public health and safety. We will focus on two key aspects: reducing lead exposure and ensuring clean and safe drinking water.
Reducing Lead Exposure
Why is it important to schedule lead water line replacement?
Health Risks of Lead:
Lead is a highly toxic metal that can have severe health effects, particularly on children, infants, and pregnant women. Even low levels of lead exposure can cause developmental delays, learning difficulties, and behavioral problems in children. In adults, lead exposure can lead to high blood pressure, kidney damage, and reproductive issues. Replacing lead water lines is crucial in reducing the risk of lead poisoning and its associated health complications.
Source of Lead Contamination:
Lead pipes and fittings were widely used in plumbing systems until the late 20th century. As these pipes age, they can corrode, leaching lead particles into the drinking water supply. Older homes and buildings are particularly susceptible to lead contamination. By replacing lead water lines, you eliminate the source of lead in the plumbing system, significantly reducing the risk of lead exposure and protecting the health of occupants.
Protecting Vulnerable Populations:
Lead exposure is especially harmful to vulnerable populations, such as children and pregnant women. Children, in particular, are more susceptible to the effects of lead due to their developing bodies and behaviors, including frequent hand-to-mouth contact. Lead water line replacement is crucial for protecting these vulnerable individuals and ensuring that they have access to clean and lead-free drinking water. By taking proactive measures to replace lead pipes, you contribute to the overall health and well-being of your community.
Ensuring Clean and Safe Drinking Water
Compliance with Regulatory Standards:
Government regulations and guidelines have been established to limit the presence of lead in drinking water. By replacing lead water lines, property owners ensure compliance with these standards and demonstrate a commitment to providing clean and safe drinking water to occupants. Compliance with regulatory requirements not only safeguards the health of individuals but also helps avoid legal issues and penalties associated with non-compliance.
Improving Water Quality:
Lead water line replacement plays a crucial role in improving the overall quality of drinking water. By eliminating lead pipes, you reduce the risk of contamination and ensure that the water supply remains free from lead particles. Clean and safe drinking water is essential for the well-being of individuals and contributes to a healthy living environment. Replacement of lead water lines helps maintain the integrity of the water supply, providing peace of mind to occupants and promoting a healthier community.
Long-Term Cost Savings:
While lead water line replacement requires an initial investment, it can result in long-term cost savings. Lead pipes are more prone to corrosion and leaks, which can lead to costly repairs, property damage, and increased water bills. By replacing lead water lines with more durable and corrosion-resistant materials, you reduce the likelihood of leaks and subsequent repair expenses. Additionally, the prevention of lead-related health issues can result in long-term healthcare cost savings for individuals and communities.
Call in the Experts
Lead water line replacement is essential for reducing lead exposure, protecting public health, and ensuring access to clean and safe drinking water. By replacing lead pipes, you eliminate the source of lead contamination and mitigate the associated health risks, particularly for vulnerable populations. Compliance with regulatory standards, improved water quality, and long-term cost savings are additional benefits of lead water line replacement. Investing in this crucial infrastructure upgrade is an investment in the well-being and safety of occupants and the overall health of the community.
Let Jersey Drains help with drain cleaning and more. Contact them in New Jersey today for lead water line replacement.