Common Signs That Indicate Your Sewer Line Needs Work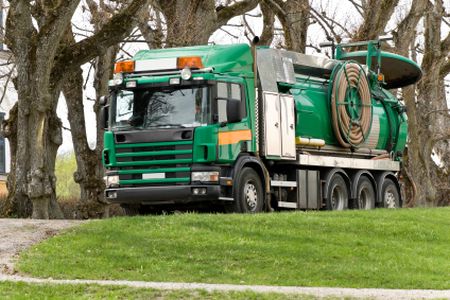 It's important that you maintain properly working sewer lines. Unfortunately, it's all but inevitable that your New Jersey home or business will suffer from a sewer line backup or breakage over time. When that time comes, you'll find yourself dealing with a variety of problems. Here are just a few examples of the issues you'll likely deal with when sewer line issues arise:
You'll be unable to use some or even all of your plumbing fixtures
You and your loved ones may become exposed to nasty sewage
Your home could become an unpleasant place to live
So, when such issues develop, you'll want to get on the line with a drain line professional to provide the drain cleaning or line repair work needed to get your plumbing functioning once more. How can you know when it's time to invest in this work, though? Simple: You can just be on the lookout for some of the common signs that indicate you've got a clog or breakage on your hands. Read on to learn what a few of the more common signs are.
Unpleasant Odors
It's no secret: sewage smells bad, and it smells DISTINCTLY bad. While its odors are never a good thing, they do make for a clear indicator of sewer line issues. So, when you experience an overall foul odor about your property, you'll know it's time to call in a professional.
Water Draining Slowly
When your drain lines are clogged or broken, your plumbing fixtures won't drain properly. If you find that your fixtures take longer than usual to drain, you can bet you need to get your lines cleaned or even replaced.
Sewage Backing Up
Drain line issues aren't always indicated by fixtures that drain slowly. Sometimes, they're indicated by fixtures that drain in REVERSE. If you're dealing with sewage backups in your home and yard, you know it's time to get your lines checked out.
Inconsistent Water Level in Toilet
Your toilet is designed to maintain a consistent water level, so when you notice that water level fluctuating, you know something's amiss. In many instances, that something is your sewer lines, which may be clogged or even broken.
Let Us Get Your Sewer Lines Working Again
If you've detected any of these signs, chances are more than good you've got a sewer line backup or breakage on your hands, and you'll need to get a professional onsite to get things working again. When you need to call on a professional, you need to make sure you call on Jersey Drains. Our experienced drain line contractors provide quick work that'll have your sewer lines flowing once more in no time.